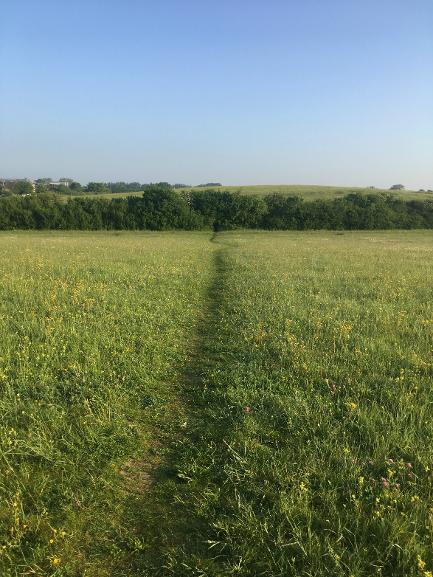 Committee meeting held on 24th March 2019
Grove Fields Residents Association
Committee Meeting
Date 24/03/19 at 7:30pm
Version: 0.1
Attendees: Keiron Wybrow, Tony Johnson, Belinda Goss-Lambourne, Dimitri Patrikios, Bob Winter and Graham Bright
Apologies: None
Purpose:
To take stock of where Dacorum are regarding the development of the local plan.
Agenda:
Current Status of development of the local plan
Current financial position
Neighbourhood Plan for Tring
Rights of way across Grove Fields
Ideas for updates to the website
Update for members
Committee Structure from May 2019 to April 2020
Agreements:
GFRA to remain engaged with Dacorum to ensure that when the draft local plan is shared for consultation in August 2019 we receive it promptly
The association will find someone to independently audit our bank account to reconcile expenditure, income and the current balance
We would like Tring Town Council to secure neighbourhood plan status to help the town influence the development of the local plan
Any evidence that members can find regarding rights of way across Grove Fields should be identified
All current members of the committee would like to remain on the committee for the period May 2019 to April 2020
Keiron Wybrow would like the committee to find a new Treasurer for him to handover responsibility to.
Actions:
1 Current Status of development of the local plan.
The current timetable is:
Draft local plan to be shared for consultation in August 2019
To submit the plan to central government for examination in February 2020
For the plan to be adopted in December 2020.
There are plans across South West Herts to develop a joint strategic plan for housing in Hemel Hempstead and across the borders with Three Rivers and Watford. The timetable for this is:
Public engagement on developing the plan in September 2019
Draft local plan to be shared for consultation in August 2020
To submit the plan to central government for examination in October 2020
For the plan to be adopted in July 2021.
There are no plans in place for working between Dacorum and Buckinghamshire or Bedfordshire
ACTION: To ensure we have access to the consultation portal
and ensure we keep in contact with the planning team. Graham Ongoing
2 Current financial position
The current balance in the GFRA bank account is £2,369
ACTION: To find someone to do an independent audit of our bank account. Keiron April 2019
ACTION: To find out the process for handing over Treasurer responsibilities to a new committee member. Keiron April 2019
3 Neighbourhood Plan for Tring
Tring Town Council believe it is too late to develop a Neighbourhood plan for Tring
They stated that Hemel Hempstead has been identified as one of 5 new garden towns in England
They stated that Hemel Hempstead is expected to take 11,000 new homes
They are meeting with James Doe (Director of Planning at Dacorum) and they will call a meeting with us and interested parties once they have more to share
ACTION: Offer capacity to Tring Town Council to draft the application for Neighbourhood Plan Status. Graham 2019
ACTION: Continue to engage with Tring Town Council to ensure our goals remain aligned. Graham 2019
4 Rights of way across Grove Fields
There is a time period (by 1st January 2026) where Rights of Way can be registered
There are a number of helpful websites where you can search for previous rights of way to register them
All members that back on to the Grove Fields should check their House deeds to see if it states they have rights of way or access to the Grove Fields – Netherby Close, Albany Terrace, Wingrave Road and Bulbourne Road
ACTION: Check to see what rights of way Dimitri has through the large gate in to the field Dimitri April 2019
ACTION: Check with Neighbour on Wingrave Road Tony April 2019
ACTION: Include a request to check deeds and look in to rights of way in the Members Update Graham April 2019
ACTION: Share website links with Committee Members Graham April 2019
5 Ideas for updates to the website
Need to ensure the website looks up to date so we cannot be challenged by Dacorum that we have become a dormant association
ACTION: Ensure all Updates are uploaded and visible on the website Bea April 2019
ACTION: Ensure all Minutes are uploaded and visible on the website Bea April 2019
ACTION: Add in a countdown clock and work with Bea to help with the website Tony April 2019
6 Update for members
It was agreed that the following items should be included within UPDATE 9 for Members:
Confirm the Committee met to take stock of what lay ahead in the coming year
Share the expected date for when we will next be consulted on the plan – August 2019
The current balance of our fighting fund
Request help for researching any access rights or rights of way
Explain that all Committee members would like to remain – May 2019 through April 2020 inclusive
Request that any members that would be interested in becoming involved on the Committee put themselves forward before the end of April. We have a specific need for a new Treasurer.
ACTION: Draft the Member Update and share with Committee members for comment Graham April 2019
7 Committee Structure
It was explained that all committee members should, if interested, put themselves forward to continue as committee members for another 12 months (period May 2019 to April 2020 inclusive)
All current committee members put themselves forward for another 12 month period
All current committee members were unanimously accepted to continue for another 12 month period by the other members of the committee
ACTION: Include a request, in Member UPDATE 9, for additions to the Committee from the membership Graham April 2019
Meeting closed at 8:45pm
Date and time of next meeting will be confirmed via email by committee members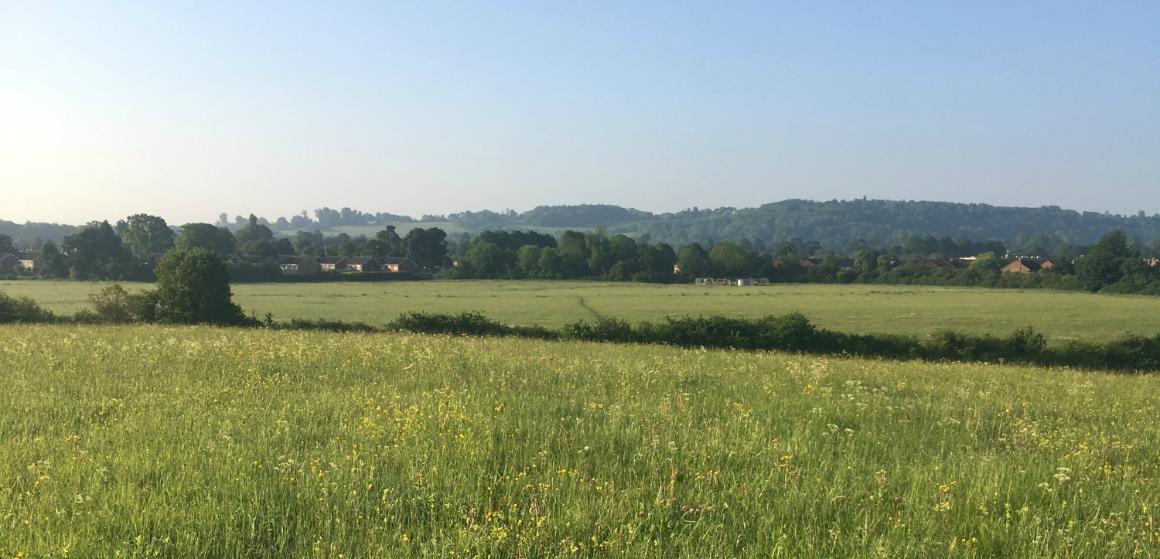 GROVE FIELDS RESIDENTS ASSOCIATION
Meeting: First meeting to establish the residents association
Date: Thursday 11th May, 2017. 7:15pm
Location: Grove Road Primary School Hall
Attendees: See last page for a full list of attendees
Discussion topic
Date
Scope of group and update
(A) Fence Application
This application was rejected by the Town Council on 27th March and Dacorum Council on 19th April
Town Council rejected for the following reasons:

The proposed development would have an adverse impact upon the openness and visual amenity of the Green Belt
The design, appearance and materials of the proposed fence are inappropriate for the area and stated function

Dacorum planning officer (Andrew Parrish) rejected for the following reasons:

The proposed fence, by reason of its unsympathetic height and design, would be an inappropriate feature to the rural character of the area and would be harmful to the visual amenities of the Green Belt
Contrary to policy CS10 and CS12 and National Policy Planning Framework with regard to the impact on the visual amenity

Environmental Health (Richard Swan) were very proactive in engaging with planning and confirmed that there was no evidence or reports of fly tipping and confirmed that the proposed solution would make things worse. They felt the reasons given for the fence were spurious.
Note. The landowner can erect a fence of any type up to a height of 2m under permissible development
RELX could appeal the decision - If RELX do appeal the residents association will have 4 weeks to respond to their 'Statement of Case'. One of our residents (Julia Moore) has put us in touch with Planning Consultants (Next Phase Development) to discuss how we may benefit from professional support. They know the vocabulary to use, the case law, the policies and could write a 'Statement of Case' for the residents association for approximately £1,000.
(B) Housing Development (Single Plan)
The single plan process will be completed in 2017/2018 and will determine which parcels of land can be built on over the next 20 years
Autumn 2017 will likely see commencement of consultation on the Single Plan. Consequently, the proposed Residents Association needs to be constituted quickly in order that we have the opportunity to influence the Plan. It was agreed that a committee be formed to agree the constitution and publish this as soon as possible.
Francis Whittaker (strategic planning officer at Dacorum) has confirmed there will be an 'Options and Issues' paper available for public consultation in the Autumn
So far there has been a Green Belt Review and Site Review which has identified the Grove Field as a potential option for housing development
It was agreed we should not wait and that we need to do the following:

Establish a 'formal' Residents Association so we become a 'Consultation body' for the development of the single plan
Engage with Councillors and MPs to highlight our concerns and explain why this is something that will influence how we would vote in future
Determine which brownfield and other green belt options are more suited within Tring for development instead of the Grove Field
Define why Grove Field is unsuitable – ecological, archaeological, Schools, Car Parking, Doctors, Dentists, Roads, Sewage Systems
Discuss in future if/when we should engage with planning consultants to advise on how best to engage with the consultation process
Review Dacorum's response to a Freedom of Information request on any documents relating to RELX.
Developing a constitution
It was agreed by the majority of attendees at the meeting that, whilst the Association would offer the opportunity to discuss many aspects important to residents, protecting Grove Fields from development, would be the initial focus of the Residents Association.
It was agreed that the name of the Association shown in the constitution will be "Grove Fields Residents Association". It was believed that having "residents association" in the title would give the group more gravitas.
The objectives of the constitution will be shaped by the Committee. The Chair proposed for discussion that the objective could be "to help determine the use and development of the Grove Fields". Following debate, it was believed that including "development" in the title will imply that we are accepting that development may well happen. Consequently, it was agreed that "development" will be omitted and, instead, that "maintain Grove Field as green belt land" will be included. The precise wording will be determined by the Committee.
The Committee will consider that the objectives contain generic wording to ensure that the Association is not restricted in its activities. Item 2 of the draft constitution forwarded by Graham Bright prior to the meeting would appear to cater for this as the objectives are very wide ranging. Whatever wording is subsequently agreed, the initial objective is to PREVENT DEVELOPMENT ON THE LAND.
It was agreed that the Committee would determine the scope of membership of the Association. Discussions surrounded where should the residents association draw the boundaries, Tring wide or a narrow scope of membership, road/street based, ward based (Tring East), bringing in other members from outside the area on a case by case basis. Do we restrict the number of members form each household.
It was discussed that the Committee should comprise as a minimum a Chair, Secretary and Treasurer. Additional Committee members could represent groups of houses or streets e.g. Hollyfied/Netherby and bring the views of households in their area to Committee meetings. The mechanism for appointing Committee members was discussed at length e.g. nominees, or volunteers voted upon by residents. It was decided that volunteers would be sought at this meeting and the following volunteered to form the Committee: Keiron Wybrow, Tony Johnson, Belinda Goss-Lambourne, Dimitri Patrikios, Bob Winter and Graham Bright.
These volunteers were agreed unanimously.
It was agreed that a small fee will be charged for membership of the Association. This will allow the Committee to get mobilised and help with administration costs. The amount of the fee will be determined at the first Committee meeting. Donations will also be welcomed from members. If specialist expertise is needed subsequently e.g. planning consultant then the Committee will determine how this is funded at that time.
The next steps agreed were for the Committee to meet as soon as possible to draft the constitution and to provide the mechanism for signing up wider membership of the Association e.g. register with names and addresses etc.
The meeting closed at 9pm.
The date for the next meeting for the wider membership will be set by the Committee at their first meeting.
Residents represented at meeting: Keiron Wybrow, Paul Kent, Jan and Stuart Mcgory, Carol Haynes, John and Heather Wignall, John Goodings, Anne Matthews, Graham Bright and Catherine Bright, Kitty & Dave Thomas, Christine and Tom O'Connor, Mark Pawlett, Shirley Alexander, Mark Lawson & Sheron Wilkie, Julie Owen, Adel and Tim Lewis, Dermot and Janet Knowles, Charlie Markwick, Gareth and Angela Bruce, Julia Moore, Maurice O'Keefe, Alison Parsons, Neil and Jackie Binning, Nina & Carl Tomlin, Michael and Jill Saunders, Tony and Sue Johnson, Dimitri and Kate Patrikios, Nadine and Gary Page, Belinda Goss Lambourne, Elaine and Bob Winter.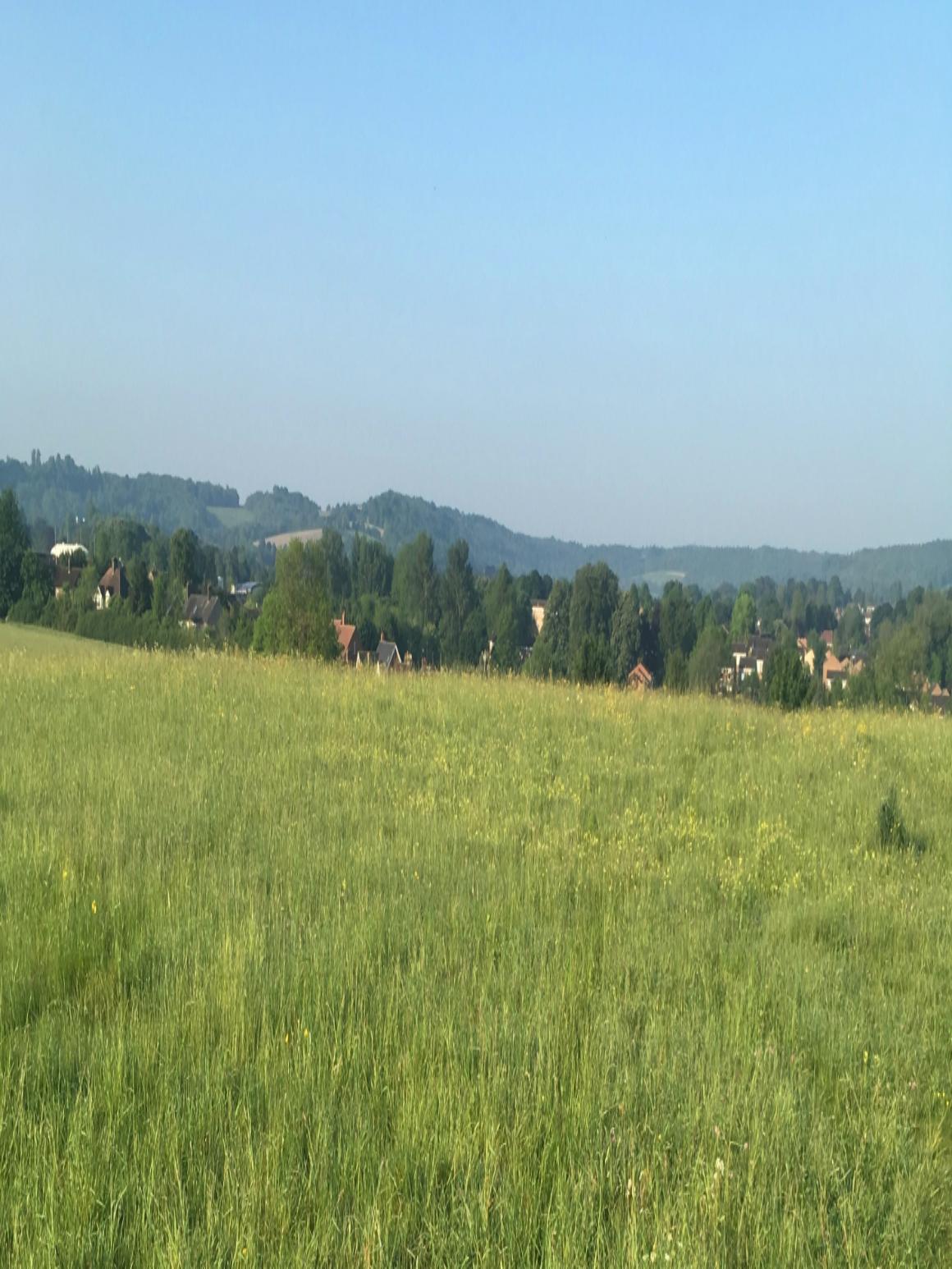 Copyright grovefieldsresidents